We have upgraded our services to allow you to submit and track your applications on the spot. To start please
click here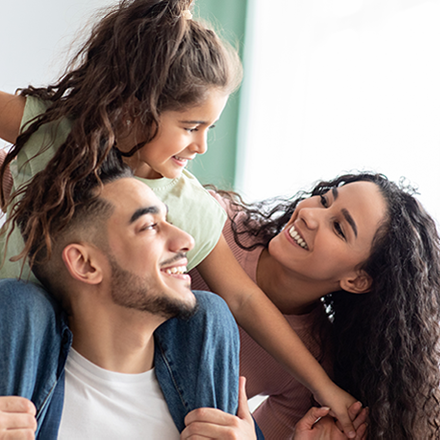 Whether you're a member or plan on becoming one soon, we'd like to share with you all the benefits you get to enjoy with us. Every plan gives you core services, and value added services depend on the coverage plan you've chosen with us.
Direct billing: We got your visits settled. Just make sure your provider falls under your network.
Find out more about providers in your network here.
24x7 Medical Authorization: We have a team working around the clock to authorize your requests based on your coverage.
In-house Claims Processing: Get compensated for Non-Network Benefits if your provider is not under your network. Find out more about your Non-Network Benefits through your app or "MyDaman" account.
Daman mobile App: Say goodbye to endless queues with instant access to all our services. Download our app now and enjoy the convenience of having it all in one place. Here's a peek of what you can do through our app:
Have your digital insurance card on the go
Find doctors
Submit claims
View your benefits
Track your authorization requests
Talk to a doctor for free
Access 24x7 customer support
Expert Medical Opinion: We only work with the best to give you the best. Our medical experts come from all over the world and from different backgrounds just to serve you better.
International Assistance: Feeling unwell on your travels? Get in touch with our team.
For emergency cases, please call the local emergency number for the country you are visiting.
For non-emergency cases, please call us on +9712 4184888
For assistance on planned treatments, email us on intl_assistance@damanhealth.ae